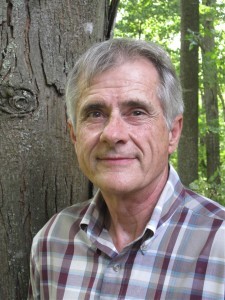 Ed Malone has been the pastor of Christ's Community Church since its founding in 1994. Prior to that he was pastor of New Hope Community Church until it merged with Christ's Fellowship Church to form Christ's Community Church. Being a pastor for almost 4 decades both full-time and bi-vocationally certainly dominates who he is and what he holds sacred.
Paying for college came from many years working as an assistant golf pro and golf course superintendent. His leadership skills were honed by three years in the military achieving the rank of 1st Lieutenant with a year of service in Vietnam. He holds an electrical engineering degree from the University of Tennessee and a master of divinity degree from the Southern Baptist Seminary. His love for the needs of children was expressed by working as a court officer in the juvenile court, serving as a counselor and house parent at a boys home and he and his wife being foster parents.
His skills as a builder were honed when working bi-vocationally and his life-long passion to raise cattle was fulfilled twenty years ago when he and his wife, Gale, purchased some land. Their two children have blessed them with eight grandchildren who proudly call him papaw. Ed loves doing any outside activity from spelunking to white water rafting. Ed says that he always keeps activities going to stay physically fit because you never know when you need to grab a chain saw or your tool belt to get something done.
The driving desire for his life has been to equip people for life in God's Kingdom. Ed's a Tennessee boy that is always ready for a project to do or a new adventure.
Ed is the author of two books, Chasing Moments ©2013 and The Miracle of Oneness ©2008. For more information about his books go to edmalone.org.